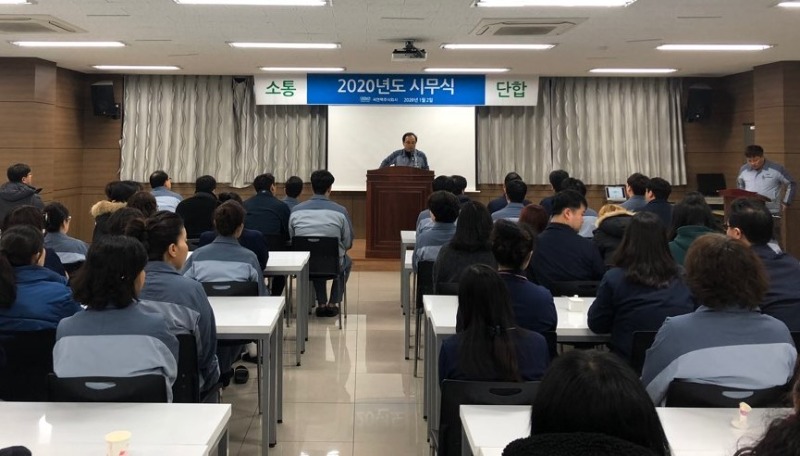 Adwin Korea employees held a New Year's Opening Ceremony at the Pyeongtaek1 Factory on
January 2, 2020 and pledged to "New Start 2020". The opening ceremony was held in the order
of introduction of promoted employees, new year greetings of CEO, and new year greetings
exchange between employees. CEO(Mr. Park Han Wook) said "In order to survive and grow, we
need to secure the highest level of manufacturing quality and release competitive new products.
To do that, our unity and communication are more important than ever".
Adwin Korea aimed to grow 18% from the previous year by spurring new product development
in the new year and continuously opening up overseas market.