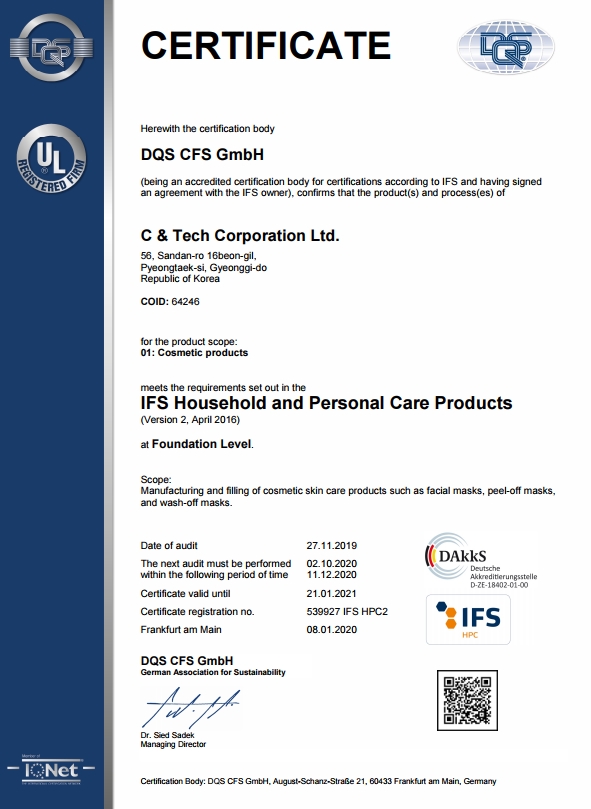 Adwin Korea succeeded in extending IFS-HPC certification. IFS-HPC is the "European Cosmetics
Quality Certification", which is one of the most essential certifications for export to Europe.
Adwin Korea acquired this certification for the first time in 2019 and passed the certification
audit that renews once a year. The European market is known for the most demanding cosmetic
quality standards and export requirements. Adwin Korea currently supplies cosmetics to 20
European countries. It is expected that this extension will increase buyers' trust in Adwin's quality
control.