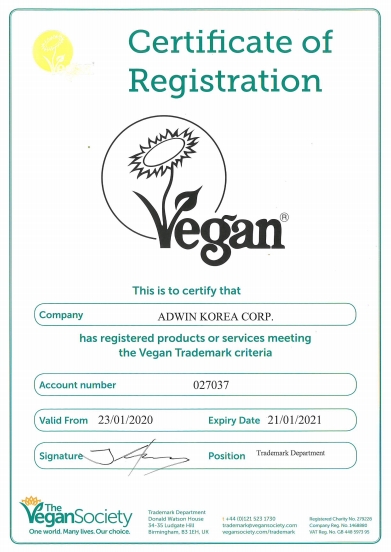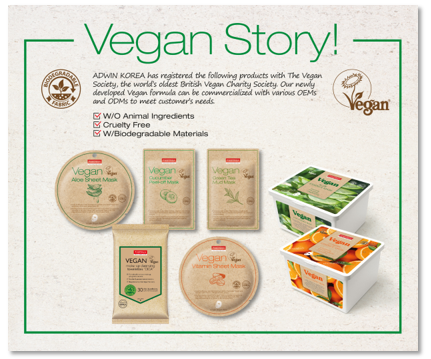 The interest in "Green Cosmetics" is getting hot enough to come out with the coined word
"Vegetarianism on the skin". In the meantime, Adwin Korea has registered five kinds of skin
care products (two sheet masks, two creamy masks, and one cleansing tissues) in the British
"Vegan Society". The "Vegan Society" is the oldest vegan organization in the world, and they
only grant vegan trademarks to products that meet strict vegan standards, such as banning
animal testing, banning GMOs, and banning animal raw materials.
Adwin Korea introduced five new vegan products as Purederm brand, including sheet masks,
creamy masks and cleansing tissues, by incorporating the five vegan products. In addition to the
vegan formula, these new products can be applied to biodegradable non-woven fabric to make
them more mild to the skin and contribute to the protection of the global environment.
We also expect that natural packaging design of the Kraft feeling applied to these new products
will surely meet consumer needs.